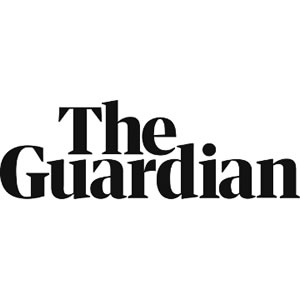 The Guardian is a British daily newspaper.
It was founded in 1821 as The Manchester Guardian, and changed its name in 1959. Along with its sister papers The Observer and The Guardian Weekly, The Guardian is part of the Guardian Media Group, owned by the Scott Trust. The trust was created in 1936 to "secure the financial and editorial independence of The Guardian in perpetuity and to safeguard the journalistic freedom and liberal values of The Guardian free from commercial or political interference".
---
Search Results for 'THE GUARDIAN'



Videos on 'THE GUARDIAN' (3)
8:56
615
1556567485
1634438453
Pretty Radical: Inside Poland's Far-Right - The Guardian
000536
1
30:16
889
1563022003
1634510730
Battle For Mosul, Iraq - The Guardian
001816
2
4:50
738
1589042698
1634552403
Coronavirus leads to violence against 'Tablighi Jamaat' Muslims in divided India - The Guardian
000290
3
The above search results may not be entirely accurate or suitable. All video search results are automatically generated using a string matching technique. This requires finding strings and/or phrases that match a pattern approximately, rather than exactly.
Search again?
.