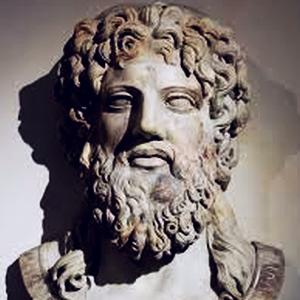 What are the origins of the name Jesus?
The name, Jesus went through a number of transformations and only became popular 400-years ago. Below shows the textual evolution of 'Yeshua', the Jewish prophet to 'Jesus', the Christian God.
CREDIT
http://www.seekgod.ca/htwhatsinaname.htm
http://www.hiddenbible.com/jesuszeus/jesuszeus.html
https://en.wikipedia.org/wiki/Religious_persecution_in_the_Roman_Empire
http://www.sabbathcovenant.com/christianitythegreatdeception/IesousinGreek.htm
4255 views · 7 hrs ago | Author: Guest • Updated: 02 May 2018
ALL ARTICLES ARE INTENDED FOR GENERAL EDUCATIONAL PURPOSES ONLY. ALL INFORMATION IS BELIEVED TO BE CORRECT, ACCURATE AND TRUTHFUL. YOU ARE ADVISED TO DO YOUR OWN RESEARCH. ARTICLES ARE LIVE DOCUMENTS AND MAY BE UPDATED WITH NEW CONTENT AT ANY TIME. WHERE AVAILABLE, SOURCES AND REFERENCES ARE CREDITED. IF YOU SPOT ANY ERRORS, OMISSIONS OR GIVE FEEDBACK KINDLY
CONTACT US
WITH DETAILS
40-jesus-iesous-yeshua
---
6
Videos with
'Jesus+yeshua'
Results:
1 News Items
Displayed in Date Order (most recent first)
1. Is Jesus' name really

Yeshua

?
CARM
Published: 08 Jun 2016 | 571 views · 3 days ago