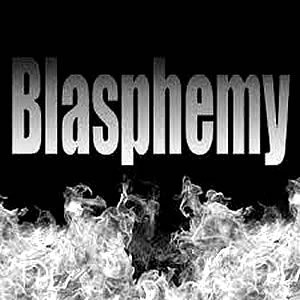 Blasphemy laws are the offence of 'insulting or showing contempt or lack of reverence for God or a sacred entity'.
US Commission on International Religious Freedom (USCIRF), 2017
A USCIRF report in 2017 found
71 countries
to have blasphemy laws which criminalised views deemed to be blasphemous, across all religions. The punishments for these transgressions varied from fines, to prison sentences, to the death penalty.
USCIRF: Respecting Rights? Measuring The World's Blasphemy Laws. 2017
In an era where religious freedom and freedom of speech often find themselves coming into conflict, it's no surprise that blasphemy is back as a point of debate.
The table below lists the 71 countries who have blasphemy laws. The state religion, or the religion observed by the majority of the country's population is also displayed.
Summary
71 countries, or 37% (71 of 193) of all countries in the world have blasphemy laws 2
50% (35 of 71) are Christian majority countries
42% (30 of 71) are Muslim majority countries
If the three countries that recently abolished blasphemy laws are included, the figure for Christianity increases to 51% (38 of 74) and Islam decreases to 41% (30 of 74)

Therefore, Blasphemy laws effect more Christian majority countries, than Muslim countries. 1

These world regional groupings are derived from the regional groupings used in Pew Research Center's Trends in Global Restrictions on Religion

http://www.pewforum.org/2016/06/23/trends-in-global-restrictions-on-religion

2

There are 193 member states of the United Nations

CREDIT

https://en.wikipedia.org/wiki/Blasphemy_law

https://www.bbc.co.uk/news/world-46046074

https://www.independent.co.uk/news/world/europe/ireland-blasphemy-referendum-irish-religion-illegal-remove-ban-countries-world-laws-a8597391.html

Respecting Rights? Measuring The World's Blasphemy Laws. USCIRF 2017

https://www.uscirf.gov/sites/default/files/Blasphemy%20Laws%20Report.pdf

1194 views · 21 hrs ago | Author: Guest • Updated: 11 Jun 2019

ALL ARTICLES ARE INTENDED FOR GENERAL EDUCATIONAL PURPOSES ONLY. ALL INFORMATION IS BELIEVED TO BE CORRECT, ACCURATE AND TRUTHFUL. YOU ARE ADVISED TO DO YOUR OWN RESEARCH. ARTICLES ARE LIVE DOCUMENTS AND MAY BE UPDATED WITH NEW CONTENT AT ANY TIME. WHERE AVAILABLE, SOURCES AND REFERENCES ARE CREDITED. IF YOU SPOT ANY ERRORS, OMISSIONS OR GIVE FEEDBACK KINDLY

CONTACT US

WITH DETAILS

172-blasphemy-laws
---
9
Videos with
'Blasphemy'
Results:
4 News Items
Displayed in Date Order (most recent first)
1.

Blasphemy

is a crime not only in Pakistan, but Europe too
France24
Published: 31 Oct 2018 | 357 views · 2 days ago
2. What are the

blasphemy

laws and punishments around the world?
The Week
Published: 25 Oct 2018 | 341 views · 1 day ago
3. Pope Francis: Ideological colonization a '

blasphemy

against God'
Crux
Published: 21 Nov 2017 | 579 views · 7 hrs ago
4.

Blasphemy

of the Holy Spirit
Patheos
Published: 11 Apr 2017 | 638 views · 5 days ago