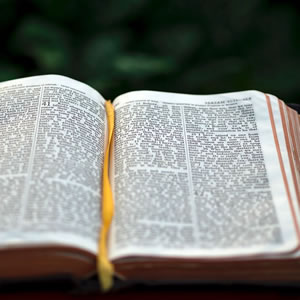 Proverbs is the second book of the third section (called Writings) of the Hebrew Bible and a book of the Christian Old Testament.
When translated into Greek and Latin, the title took on different forms: in the Greek Septuagint (LXX) it became Paroimiai ("Proverbs"); in the Latin Vulgate the title was Proverbia, from which the English name is derived. Proverbs is not merely an anthology but a "collection of collections" relating to a pattern of life which lasted for more than a millennium. It is an example of the Biblical wisdom tradition, and raises questions of values, moral behaviour, the meaning of human life, and right conduct.
1082 views · 1 day ago | Tag Type:
Verse
---
Search Results for 'PROVERBS 8:22'



Videos on 'PROVERBS 8:22' (2)
8:52
1677
1516599266
1680181811
In Proverbs 8:22, Wisdom was with God, not Jesus - Peleh Ben Avraham
000532
1
6:59
5961
1549453689
1680239963
From Proverbs 8:22, Philo of Alexandria applied a 'feminine' Wisdom (Sophia) in support of Roman Catholic teachings on Trinity - approvedofGod
000419
2
The above search results may not be entirely accurate or suitable. All video search results are automatically generated using a string matching technique. This requires finding strings and/or phrases that match a pattern approximately, rather than exactly.
Search again?
.