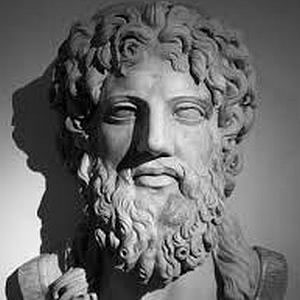 Zeus is the sky and thunder god in ancient Greek religion.
He rules as king of the gods of Mount Olympus. His name is cognate with the first element of his Roman equivalent Jupiter. His mythologies and powers are similar, though not identical, to those of Indo-European deities such as Indra, Jupiter, Perkanas, Perun, Thor, and Odin. Zeus is the child of Cronus and Rhea, the youngest of his siblings to be born, though sometimes reckoned the eldest as the others required disgorging from Cronus's stomach. In most traditions, he is married to Hera, by whom he is usually said to have fathered Ares, Hebe, and Hephaestus.
1835 views · 2 hrs ago | Tag Type:
Keyword
---
Search Results for 'ZEUS'



Videos on 'ZEUS' (2)
5:49
1383
1493856000
1635368124
The name Jesus is from Greek Zeus mythology
000349
1
8:34
2067
1554111725
1635368537
Yeshua, Yesous, Iesous, Jesus are not derived from Zeus, the Greek pagan God - Michael Heiser
000514
2
Articles on 'ZEUS' (1)
DESCENDING TITLE ORDER
Jesus vs

Zeus
ZEUS

2
16965 views · 14 mins ago · Published: | 1 of 1
The above search results may not be entirely accurate or suitable. All video search results are automatically generated using a string matching technique. This requires finding strings and/or phrases that match a pattern approximately, rather than exactly.
Search again?
.