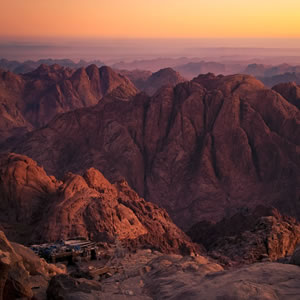 Mount Sinai is a mountain in the Sinai Peninsula of Egypt that is a possible location of the biblical Mount Sinai, which is considered a holy site by the Abrahamic religions.
Mount Sinai is mentioned many times in the Book of Exodus and other books of the Bible, and the Quran. According to Jewish, Christian, and Islamic tradition, the biblical Mount Sinai was the place where Moses received the Ten Commandments.
1583 views · 3 days ago | Tag Type:
Keyword
---
Search Results for 'MOUNT SINAI'



Videos on 'MOUNT SINAI' (12)
News Items on 'MOUNT SINAI' (1)
Results:
1 News Items
Displayed in Date Order (most recent first)
The above search results may not be entirely accurate or suitable. All video search results are automatically generated using a string matching technique. This requires finding strings and/or phrases that match a pattern approximately, rather than exactly.
Search again?
.