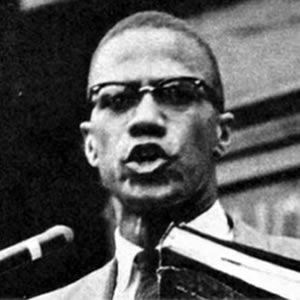 Malcolm X (1925-1965) was an American Muslim minister and human rights activist.
To his admirers he was a courageous advocate for the rights of blacks, a man who indicted white America in the harshest terms for its crimes against black Americans; detractors accused him of preaching racism and violence. He has been called one of the greatest and most influential African Americans in history.
1378 views · 2 days ago | Tag Type:
Name
---
Search Results for 'MALCOLM X'



Videos on 'MALCOLM X' (6)
The above search results may not be entirely accurate or suitable. All video search results are automatically generated using a string matching technique. This requires finding strings and/or phrases that match a pattern approximately, rather than exactly.
Search again?
.