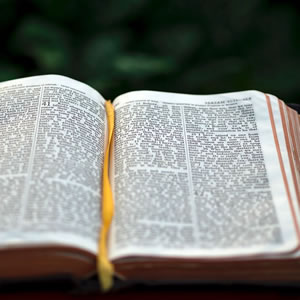 Epistle to the Hebrews, or Hebrews is one of the books of the New Testament.
The text is traditionally attributed to Paul the Apostle, but doubt on Pauline authorship is reported by Eusebius, and modern biblical scholarship considers its authorship unknown, perhaps written in deliberate imitation of the style of Paul. Although the writer's style reflects some characteristics of Paul's writing, there are some differences. Scholars of Greek consider its writing to be more polished and eloquent than any other book of the New Testament. The book has earned the reputation of being a masterpiece. Scholars believe it was written for Jewish Christians who lived in Jerusalem.
996 views · 2 days ago | Tag Type:
Verse
---
Search Results for 'HEBREWS 9:22'



Videos on 'HEBREWS 9:22' (3)
30:50
1667
1490659200
1635082590
In Hebrews 9:22, is Blood necessary for Atonement of Sin? - Tovia Singer
001850
1
17:19
1213
1559047874
1635043861
In Hebrews 9:22, Apostle Paul wrote only 'shedding blood' atoned for Sin. He is wrong! - RTC
001039
2
14:11
766
1567988503
1634935476
In Hebrews 9:22, Apostle Paul requires shedding of Blood. Jews reject this teaching - Julius Ciss
000851
3
The above search results may not be entirely accurate or suitable. All video search results are automatically generated using a string matching technique. This requires finding strings and/or phrases that match a pattern approximately, rather than exactly.
Search again?
.