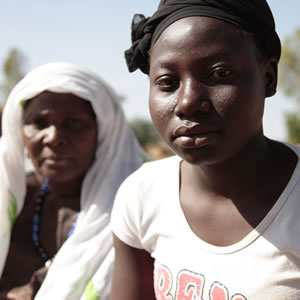 Female genital mutilation (FGM), or female circumcision, is the ritual cutting or removal of some or all of the external female genitalia.
The practice is found in Africa, Asia and the Middle East, and within communities from countries in which FGM is common. UNICEF estimated in 2016 that 200 million women living today in 30 countries: 27 African countries, Indonesia, Iraqi Kurdistan and Yemen have undergone the procedures.
1682 views · 3 days ago | Tag Type:
Keyword
---
Search Results for 'FGM'



Videos on 'FGM' (4)
News Items on 'FGM' (1)
Results:
1 News Items
Displayed in Date Order (most recent first)
The above search results may not be entirely accurate or suitable. All video search results are automatically generated using a string matching technique. This requires finding strings and/or phrases that match a pattern approximately, rather than exactly.
Search again?
.