Jesus Christ, a Christian God of many faces.
Even though there is no physical description of Jesus in the New Testament. Christians have always been creative when it comes to drawing God with their own hands, in various images, artwork, statues and idols.
The conventional image of a bearded Jesus with long hair emerged around 300 AD, and became established after the 6th century. Before 300 AD, the Early Christian Church considered illustrating Jesus Christ as controversial so avoided it.



Jesus Christ is a Hindu God in India

Christians in India worship Jesus Christ, who is often pictured bearing a striking resemblance to popular Hindu Gods, such as Shiva, Krishna, Vishnu etc. 1


Seated in a Hindu God-like upright, erect body, cross-legged lotus position
Thumb and forefinger touching (Yogi)
Four arms (Vishnu God) with symbols painted on palms
Sun Halo glowing from head
Wearing Crux cross necklace
Striking heart on chest (Hanuman God's open chest)
Red dot (Bindi) on forehead
Saffron cloth draped over (Agni holy color)
Garland of flowers (Mala) around neck, and seated on flower bed

Image of Jesus Christ and Krishna the Hindu God holding hands depicts unity, and closeness between Christianity and Hinduism. Perfect for missionary activity!
Christianity teaches worship of Jesus Christ through imagery
It is known, the creators of Jesus' artwork were appreciative of local cultures and adapted their version of God to fit in with local customs, ethnicity, racial characteristics and social expectations.
Below are 99 images of Jesus Christ that Christians adorn their homes with, and subsequently worship.
(hover over image for country of origin)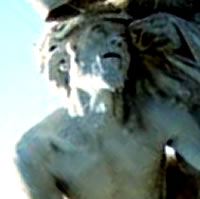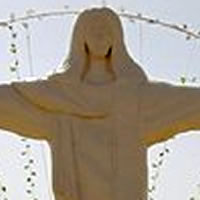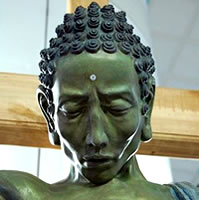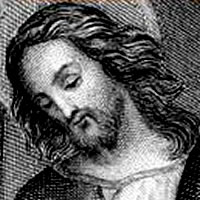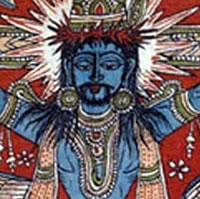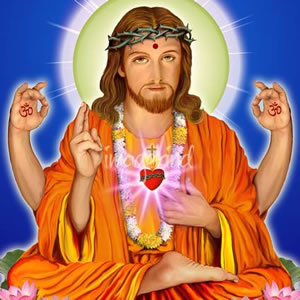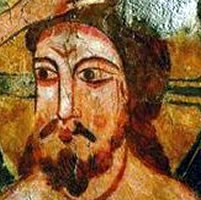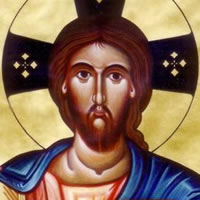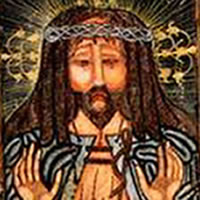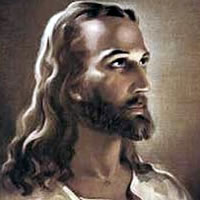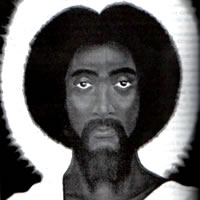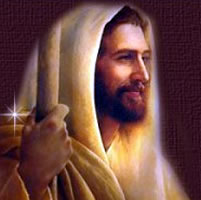 To view the development of Jesus' image in the first 400 years, click here
Jesus - God with No Face
Islam forbids the drawing of Jesus, or any other Prophet
Islam strictly forbids drawing images or illustrations of any Prophet of God. As it involves detracting from their status and showing disrespect to them. It is a transgression against their dignity and undermines the Prophets as the best of God's creation. 2

CREDIT

http://www.beliefnet.com

https://en.wikipedia.org/wiki/Depiction_of_Jesus

1

https://www.metmuseum.org/toah/hd/gods/hd_gods.htm

2

https://islamqa.info/en/181704

9816 views · 2 hrs ago | Author: Guest • Updated: 11 Jun 2019

ALL ARTICLES ARE INTENDED FOR GENERAL EDUCATIONAL PURPOSES ONLY. ALL INFORMATION IS BELIEVED TO BE CORRECT, ACCURATE AND TRUTHFUL. YOU ARE ADVISED TO DO YOUR OWN RESEARCH. ARTICLES ARE LIVE DOCUMENTS AND MAY BE UPDATED WITH NEW CONTENT AT ANY TIME. WHERE AVAILABLE, SOURCES AND REFERENCES ARE CREDITED. IF YOU SPOT ANY ERRORS, OMISSIONS OR GIVE FEEDBACK KINDLY

CONTACT US

WITH DETAILS

138-jesus-different-faces
---
2
Videos with
'Jesus+face'
22:02
3078
1456185600
1696304485
The Faces of Jesus - Bart Ehrman
001322
1
6:44
938
1537843490
1696295832
The Many Faces of Jesus
000404
2