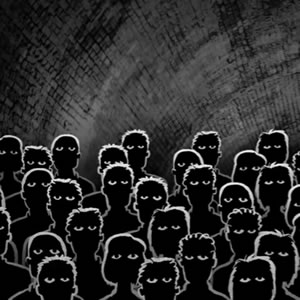 Totalitarianism is a political system or a form of government that prohibits opposition parties.
It restricts individual opposition to the state and its claims, and exercises an extremely high degree of control over public and private life. It is regarded as the most extreme and complete form of authoritarianism. In totalitarian states, political power has often been held by autocrats who employ all-encompassing campaigns in which propaganda is broadcast by state-controlled mass media. Totalitarian regimes are often characterized by extensive political repression, a complete lack of democracy, widespread personality cultism, absolute control over the economy, restrictions on speech, mass surveillance, and widespread use of state terrorism. Other aspects of a totalitarian regime include the use of concentration camps, repressive secret police, religious persecution or state atheism, the extensive practice of capital punishment, fraudulent elections (if they take place), and potentially state-sponsored mass murder and genocides.
255 views · 1 day ago | Tag Type:
Keyword
---
Search Results for 'TOTALITARIAN'



Videos on 'TOTALITARIAN' (21)
News Items on 'TOTALITARIAN' (3)
Results:
3 News Items
Displayed in Date Order (most recent first)
The above search results may not be entirely accurate or suitable. All video search results are automatically generated using a string matching technique. This requires finding strings and/or phrases that match a pattern approximately, rather than exactly.
Search again?
.