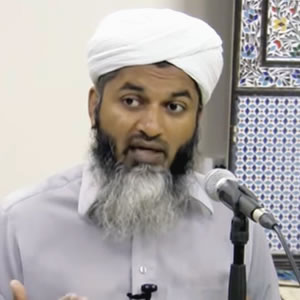 Hasan Ali graduated in 1997 as a scholar/Alim in Islamic education.
In addition to gaining a Masters Degree in Educational Psychology at the Institute of Education (University of London) in 2006. He became the Imam of LICS mosque where he founded Safar Academy. Ali taught a number of studies including usul-ul-fiqh, tafseer of the Quran and A-level Philosophy of Religion.
3028 views · 20 hrs ago | Tag Type:
Name
---
Search Results for 'HASAN ALI'



Videos on 'HASAN ALI' (68)
The above search results may not be entirely accurate or suitable. All video search results are automatically generated using a string matching technique. This requires finding strings and/or phrases that match a pattern approximately, rather than exactly.
Search again?
.