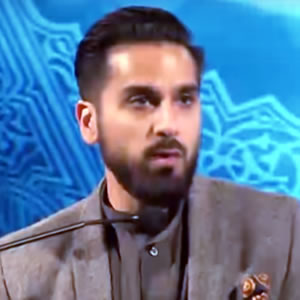 Saad Tasleem born and raised in the United States of America.
He attained a Bachelor's with a major in Design and a minor in Psychology from the University of Maryland (USA). He studied Islamic Sciences and attained a diploma in Arabic Language and a Bachelorís in Islamic Law from Islamic University of Madinah, Saudi Arabia. Tasleem travels across the globe as an instructor for AlMaghrib Institute, a public speaker and a lecturer.
1078 views · 10 hrs ago | Tag Type:
Name
---
Search Results for 'SAAD TASLEEM'



Videos on 'SAAD TASLEEM' (2)
36:30
2207
1424217600
1635077807
Abraham invites his father to Islam - Saad Tasleem
002190
1
34:52
1931
1441324800
1634992641
Various Prophets are mentioned in Scripture - Saad Tasleem
002092
2
The above search results may not be entirely accurate or suitable. All video search results are automatically generated using a string matching technique. This requires finding strings and/or phrases that match a pattern approximately, rather than exactly.
Search again?
.