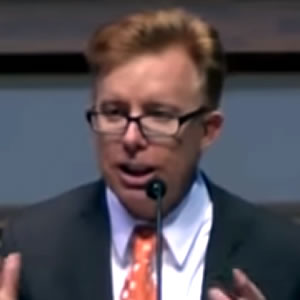 Michael Bird (born 1974) is an Australian theologian and New Testament scholar.
In his teenage years, Bird was an atheist who saw Christianity, "as a way of oppressing people, a purely human construct." After becoming a Christian, he has been a Baptist, Presbyterian, and (most recently) an Anglican. He has recently been called a "heavy hitter" in the world of New Testament scholarship and Jesus's divinity. Bird is a lecturer at Ridley College, having previously taught at Crossway College and Highland Theological College. He studied at Malyon College and the University of Queensland. He is also Distinguished Research Professor of Theology at Houston Baptist University.
1111 views · 17 hrs ago | Tag Type:
Name
---
Search Results for 'MICHAEL BIRD'



Videos on 'MICHAEL BIRD' (2)
1:55:04
1927
1478649600
1635373016
How Jesus Became God - Bart Ehrman vs Michael Bird
006904
1
1:14
684
1565131828
1635373011
In 451 AD, Council of Chalcedon decided Jesus was both fully Human and fully Divine - Michael Bird
000074
2
The above search results may not be entirely accurate or suitable. All video search results are automatically generated using a string matching technique. This requires finding strings and/or phrases that match a pattern approximately, rather than exactly.
Search again?
.