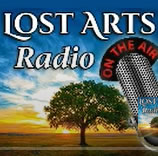 Governments today has totally failed in many of its duties, including the most important one, which is to protect our freedoms.
Now in the present crisis, it is using the excuse of a "pandemic" emergency to enslave us further, imprisoning citizens in their homes under house arrest when no crime has been committed. Governments have ordered private businesses shut down, again without the commission of a crime. In other words, government has decided to destroy millions of lives and businesses that support communities. This is illegal, it is a direct attack by government on the people, a coordinated act of war.
---
Search Results for 'LOST ARTS RADIO'



Videos on 'LOST ARTS RADIO' (8)
The above search results may not be entirely accurate or suitable. All video search results are automatically generated using a string matching technique. This requires finding strings and/or phrases that match a pattern approximately, rather than exactly.
Search again?
.