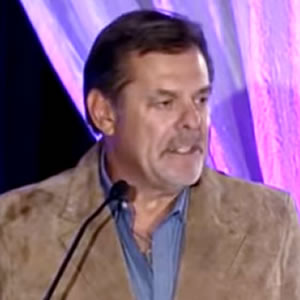 Bob Cornuke (born 1951) is an American writer.
He is president of the Bible Archaeology Search and Exploration Institute (BASE), operated from his home in Colorado Springs, Colorado. Cornuke describes himself as a Biblical archaeologist. He holds a Master of Arts in Biblical Studies and a Ph.D. in Bible and Theology, both from the unaccredited Louisiana Baptist University. He is the author of six books about his explorations. Cornuke uses the Bible as a literal guide for his explorations, and gives it priority over secular and historical sources.
1219 views · 16 hrs ago | Tag Type:
Name
---
Search Results for 'BOB CORNUKE'



Videos on 'BOB CORNUKE' (2)
12:31
1265
1490659200
1634738781
Solomon's Temple was not on Temple Mount - Bob Cornuke
000751
1
1:08:51
1088
1490659200
1634713662
Searching for Jesus' Crucifixion site - Bob Cornuke
004131
2
The above search results may not be entirely accurate or suitable. All video search results are automatically generated using a string matching technique. This requires finding strings and/or phrases that match a pattern approximately, rather than exactly.
Search again?
.